Garena again presents an interesting event that users should not miss. This event is called Less is More FF.
In this Less is More FF event, there are many prizes given by Garena. Of course, the prize is very useful to add to the fun of playing.
You will not only get diamonds, but also skin, items, weapons, pets and much more.
Why is this Free Fire event so interesting? Because, for those of you who have diamonds which is a little, will be given a very fantastic discount when buying diamonds.
In a sense, the less diamonds that you have, at the time of making a purchase diamonds the cheaper it is too.
Event Less is More FF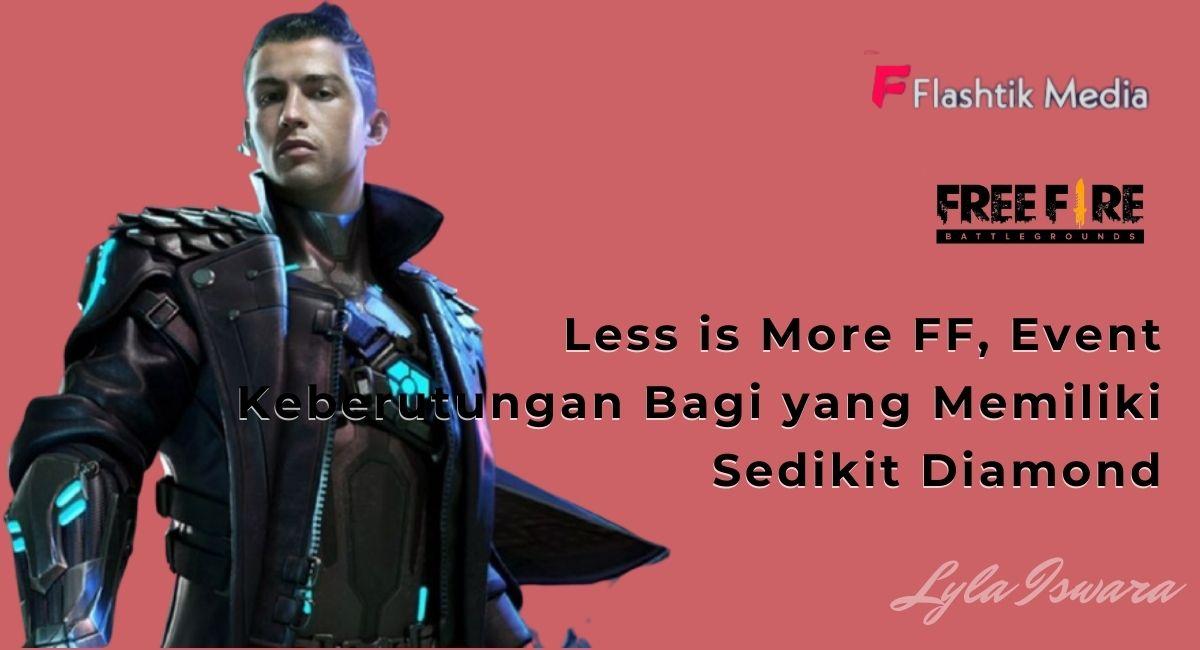 As we already know, diamonds used to buy all necessities games in Free Fire. With standard prices outside of events and promos, for package purchases diamonds can't say cheap.
Many users are interested in participating in the event due to targeting diamonds and other gifts. It's no different if you follow this event.
The time for this event is quite short. Namely, it will only take place from July 27 to July 31, 2021.
So, you only have 5 days to join this event and get diamonds at a very very low price.
Diamond Price in Event Less is More FF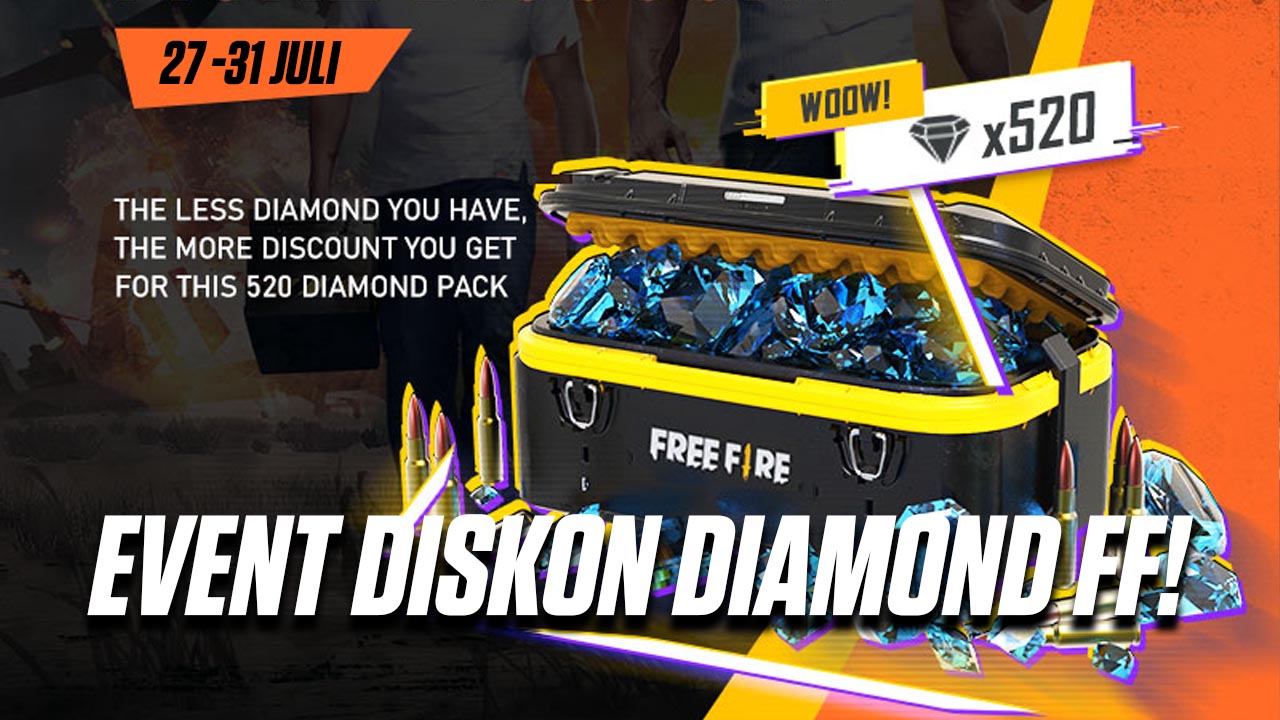 The Less is More event is not a competition event. However, attracting many users to buy diamonds as much as possible.
However, of course this event is different from the usual promo. Because the price offered at this event is very unusual. So cheap that you can't resist buying it.
As for the price list diamonds What is offered at this event are as follows:
Amount

diamonds

what you have

Price 520

diamonds

0 – 99

100 – 249

250 – 498

> 498

15,000

30,000

46,000

61,000
If you look at the table above, you can see that the less diamonds what you have, the cheaper the price to get 520 diamonds.
So, it will be very lucky for those of you who have spent a lot diamonds to buy all kinds of needs for the character games to be fiercer. So that leaves a little diamonds only in the Free Fire account. You really shouldn't miss this event.
This is an explanation of the Less is More FF event. Come on, join this event before the time ends