The 2021 Free Fire World Series has just ended. The team that won the event which was held in Singapore was the Phoenix Force. For this difficult victory, of course many are curious about the 2021 FFWS prize.
If you look at the performances in 2019, when the FFWS was held in Rio De Janeiro, the first prize was worth 400 thousand dollars. Of course this year the prizes will increase. Garena always gives a nominal increase every year.
According to the news that blew, the total prize that Phoenix Force received was 500,000 USD. If we convert it to rupiah, it will be worth around Rp. 7.1 billion. However, this value is of course comparable to their struggles during the competition.
List of Prizes for FFWS 2021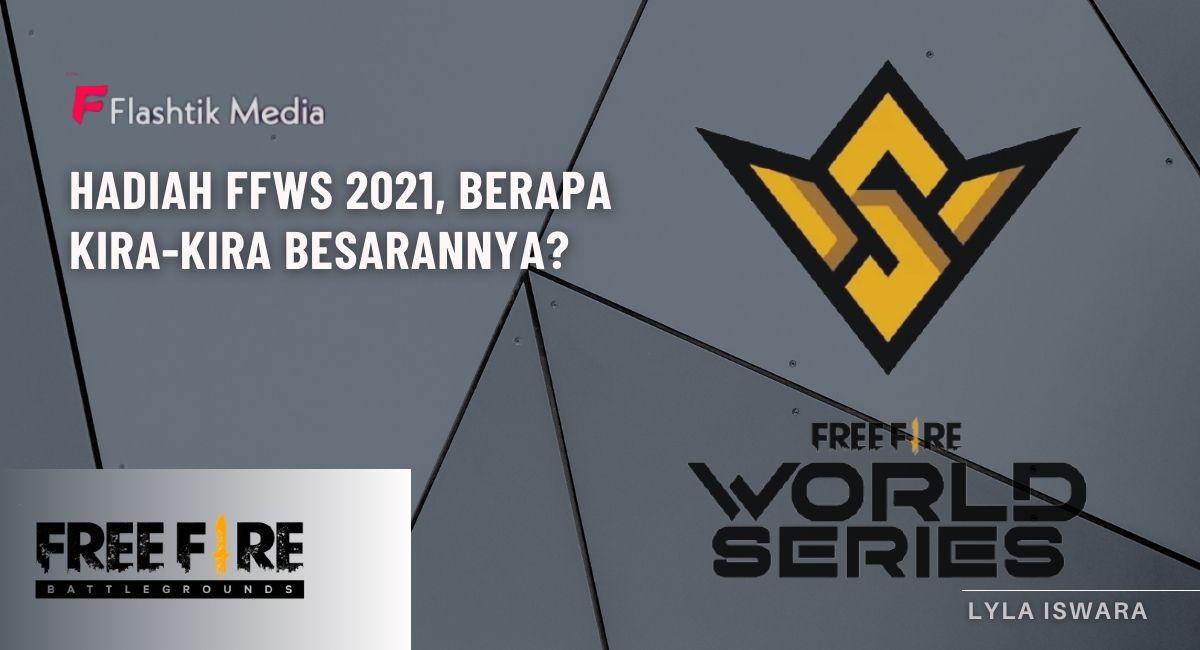 The final round of the Free Fire World Series 2021 took place with 12 teams competing. This event is being held in Singapore on Sunday, 28-30 May 2021.
Initially the first participants involved in this event were 18 teams from each country around the world. The participants had previously won competitions in their respective countries. So FFWS itself is the culmination of the struggles of all the teams competing in this event.
It is commonplace, if the first winner has a bigger prize than the winner below. The list of prizes for FFWS 2021 is as follows:
1st place, Phoenix Force, Thailand, 500,000 USD

2nd place, Loud, Brazil, 250,000 USD

3rd place, Silence, CIS, 100,000 USD

4th place, Fluxo, Brazil, 100,000 USD

5th place, HQ Esports, Vietnam, 90,000 USD

6th place, Burst The Sky, Vietnam, 90,000 USD

Rank 7, Team Aze, Latin America, 80,000 USD

8th place, Evos Divine, Indonesia, 80,000 USD

9th place Geek Fam, Malaysia, 70,000 USD

Rank 10, VIP Esports, Arabic, 70,000 USD

11th place, First Raiders, Indonesia, 60,000 USD

12th place, Goddess, Taiwan, 60,000 USd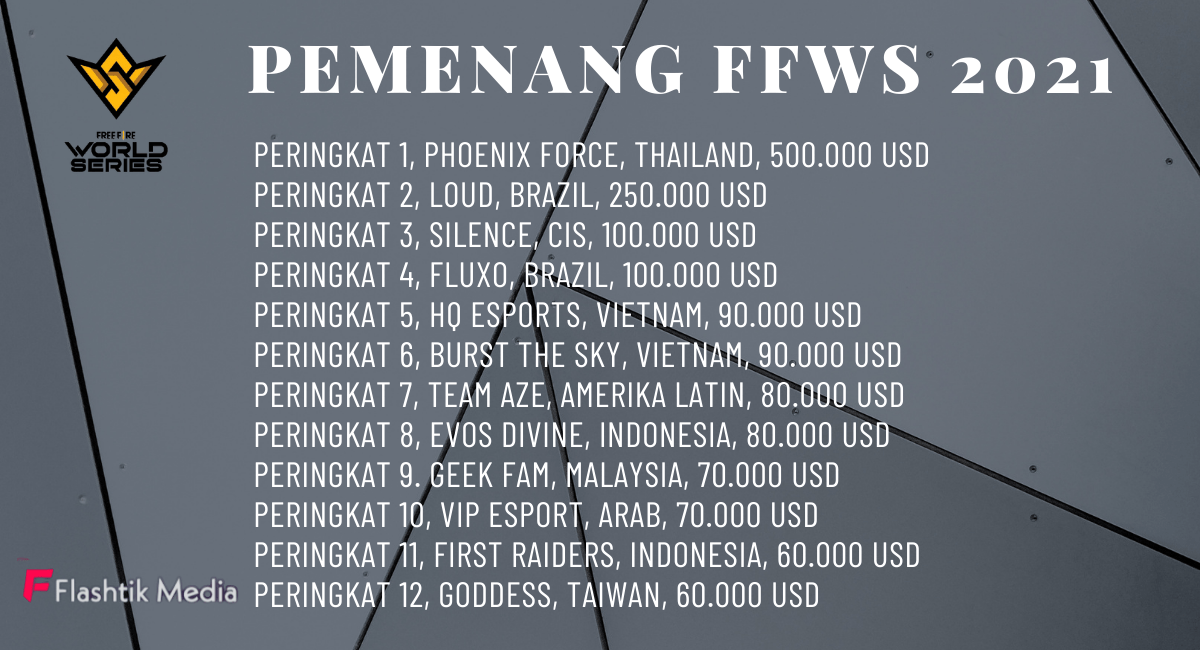 As you can see, the prizes for the winners start at USD 500,000 to USD 60,000. This value is absolutely fantastic, although of course, it is worth what is being fought for.
You who have a team and want to participate in competitions, from now on, you can prepare and train yourself. Who knows, your team will be the winner.
How, I am not curious anymore right, how big the 2021 FFWS prizes were brought by the winners. This is information from us. May be useful