Mola TV is a TV platform that broadcasts many interesting channels for your viewing. How to subscribe to Mola TV is also quite easy. Moreover, it can be accessed through Indihome and cell phone.
Currently, the Euro 2020/2021 event is underway. Accessing this match cannot be accessed from ordinary broadcasts or free channels provided by Indihome. You need subscription access to be able to enjoy it.
So, if you don't want to miss an exciting match from this Euro match, find out how to subscribe to Mola TV right now. Through this article, we will tell you how to subscribe to it
How to Subscribe to Mola TV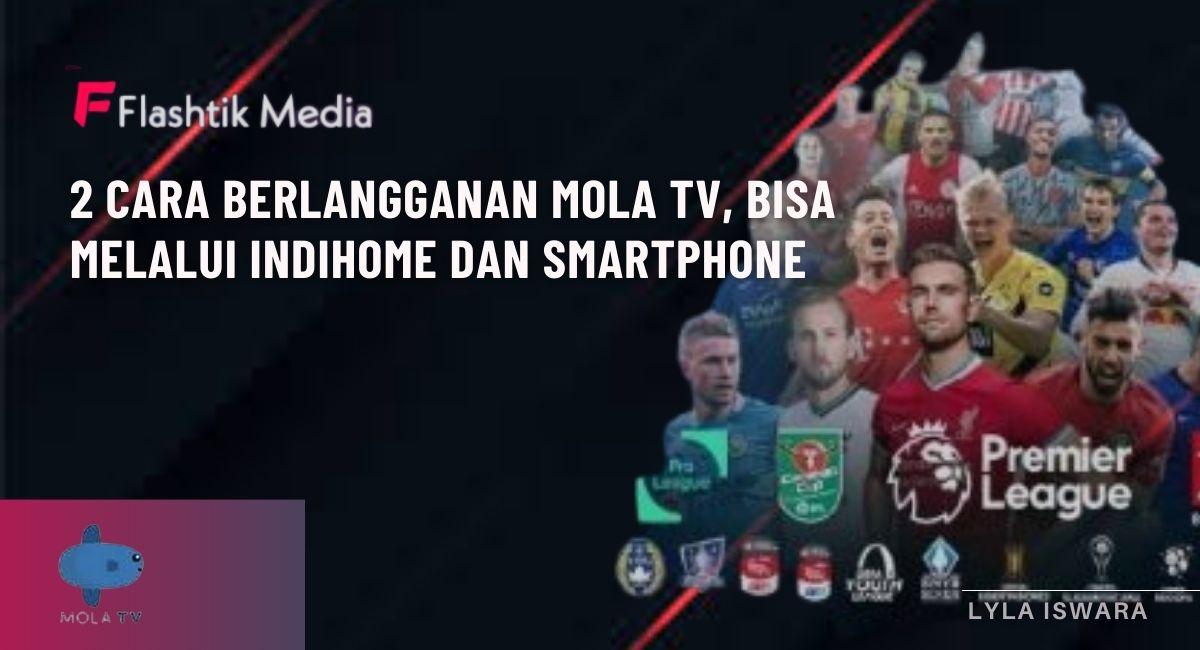 Actually, besides being able to enjoy the Euro 2020/2021 football match, there are many matches that you can enjoy. For example, the English League, Bundesliga, national football matches and many more.
Apart from that, you can also enjoy movies from the HBO group. So, your watching time will never be boring.
There are many ways to access the Mola TV service. Both via PC / laptop, cellphone and also Indihome.
There are several prices offered by this television application that you can choose according to your budget. Here's the price list:
Standard IDR 12,000/month

Euro Unlimited IDR 25,000/month

Mola HBO Go IDR 65,000/month

Mola HBO Gp IDR 500,000/year
There are two ways to subscribe to Mola TV, namely:
How to subscribe to Mola TV via HP/Laptop/PC
If you want to enjoy Mola TV services via a laptop/PC or cellphone, here are the steps:
Download the Mola TV app via Playstore or Appstore. For those of you who want to enjoy it via a laptop/PC, you can access it via

www.mola.tv

Register or register first. After that Login using the registered account

On the Profile menu, click on the Buy Package button, then select the package you want

After that, make the payment. Select the Payment Method you want. You can make payments via OVO, Gopay, ShopeePay, account transfer and Alfamart

Then press Pay

Done
How to subscribe to Mola TV via Indihome
In the Indihome feature, the Mola TV application is actually available. You only need to activate the subscription to be able to enjoy the shows provided.
As for how to subscribe to Mola TV through Indihome, the steps are as follows:
Turn on the Indihome TV and go to All Apps

Select UseeTV, then select the Mola TV app and install it. In some Indihome STBs, even the Mola TV menu is already installed, so you can just click on it

After you open Mola TV, please click on the Account button and the Subscribe menu

Click on the Package with a nominal value of IDR 50,000/month, then click on Subscribe Now

Enter the OTP code you received in the column provided.

Done. Now you can enjoy Mola TV service
Very easy, isn't it, how to subscribe to Mola TV? Now, just enjoy your lie down while watching all the existing channels. good luck